First Citizens Junior Golf Tour
Proudly offering junior golf tournaments for Central Virginia since 1998!
News
FCJGT Scramble at Farmington Country Club
8 mos ago
Due to heavy rains and very wet conditions, the FCJGT Scramble at Farmington CC has been postponed until Sunday August 12 (shotgun start at 4:00pm). Registration for the event has been reopened. Thank you...
2018 Father&Son Golf Trip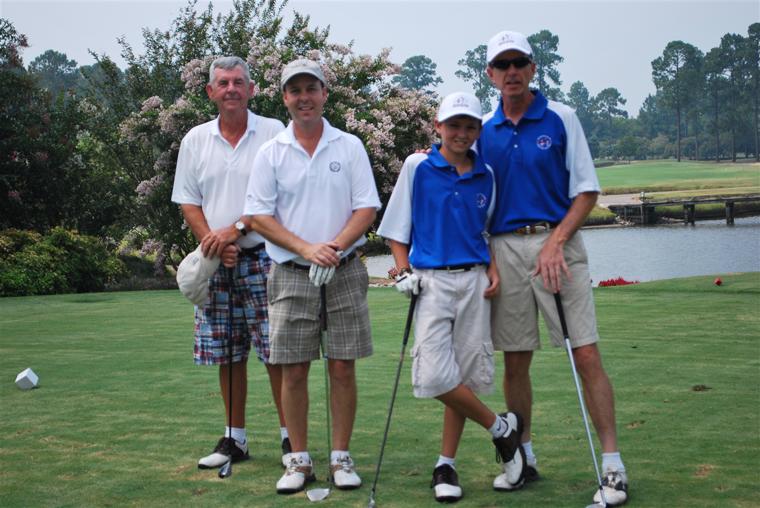 9 mos ago
WHAT:3 Day / 2 Night / 63-Hole Father Son Golf Adventure WHEN:Thursday July 19-Saturday July 21 (Thursday t-times begin at 2:00pm; 27 holes Friday; Final rnd Sat AM)WHERE:Beautiful Pipestem State Park...
FCJGT Scramble at Spring Creek
10 mos ago
The first ever FCJGT Scramble was held this past Sunday at Spring Creek golf club and the event was a HUGE success. Over 50 junior golfers participated in the 9-hole two person captain's choice team event....
Welcome to the 2018 FCJGT Season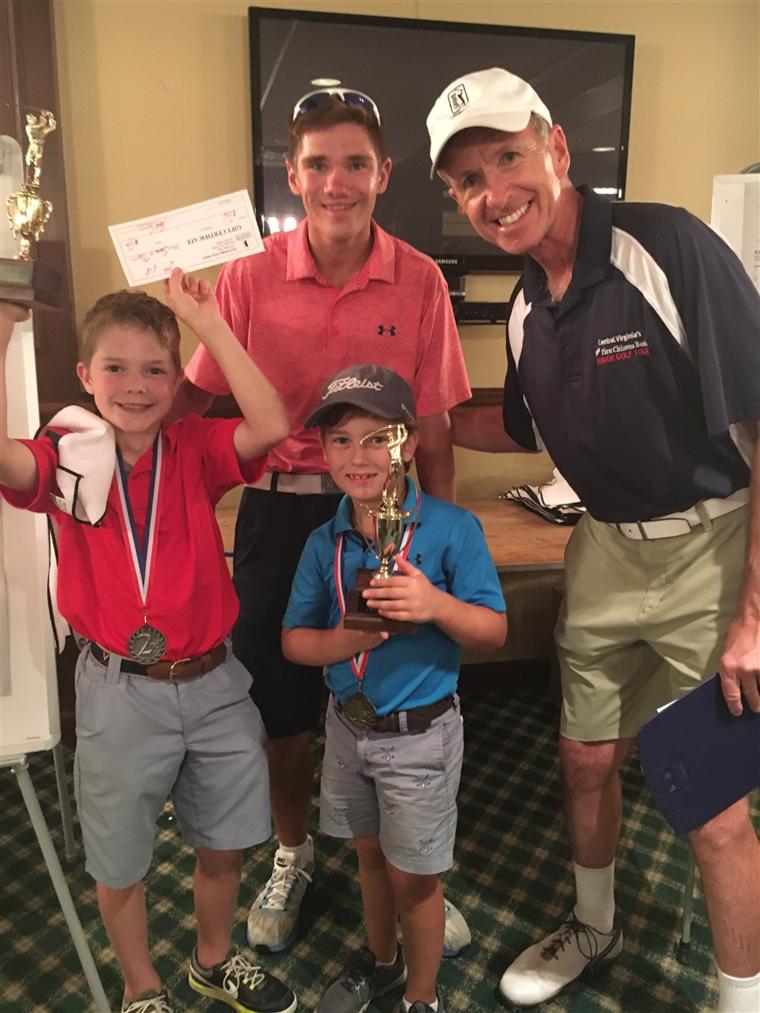 1 yr ago
We will have 12 FCJGT events starting on Sunday May 13 at the beautiful Mountain Greens course at Massanutten and culminating with the FCJGT Tour Championship on Monday July 30 at the spectacular and challenging...
Latest Results
FCJGT Tour Championship at Glenmore
July 30
Coed 16 - 18
Stouffer. B (+6)
Beach. S (+9)
Berry. C (+13)
Coed 14 - 15
Manley III. G (E)
Sutton. D (+6)
Pennybacker. G (+11)
Coed 11 - 13
Slonaker. R (+1)
Donnelly. K (+10)
Burton. P (+16)
Coed 9 - 11
Snyder. C (+5)
Wise. C (+11)
Knick. C (+14)
Coed 6 - 8
Maust. S (+6)
Vincel. T (+16)
Wise. E (+20)
FCJGT Junior Classic at Ironwood
July 23
Coed 16 - 18
Sears. J (+5)
Berry. C (+13)
Beach. S (+17)
Coed 14 - 15
Manley III. G (+2)
Lowell. C (+7)
Sutton. D (+9)
Coed 11 - 13
Slonaker. R (+5)
Donnelly. K (+6)
Burton. P (+9)
Coed 9 - 11
Knick. C (+5)
Wise. C (+7)
Snyder. C (+8)
Coed 6 - 8
Maust. S (+1)
Wise. E (+16)
FCJGT Junior Classic at Lakeview
July 18
Coed 16 - 18
Stouffer. B (-1)
Slonaker. M (+6)
Berry. C (+7)
Coed 14 - 15
Pennybacker. G (+11)
Smith. D (+13)
Chapman. C (+14)
Coed 11 - 13
Donnelly. K (-4)
Luxenberg. K (E)
Slonaker. R (+1)
Coed 9 - 11
Snyder. C (+6)
Ailawadi. R (+10)
Wise. C (+12)
Coed 6 - 8
Maust. S (+12)
Burkholder. J (+17)
Wise. E (+20)